Welcome to the IT list! This is the 4th in a series I am participating in. I hope you enjoy the links and the beautiful board Jill put together. Be sure you haven't missed any posts from this week and scroll to the bottom!
--abby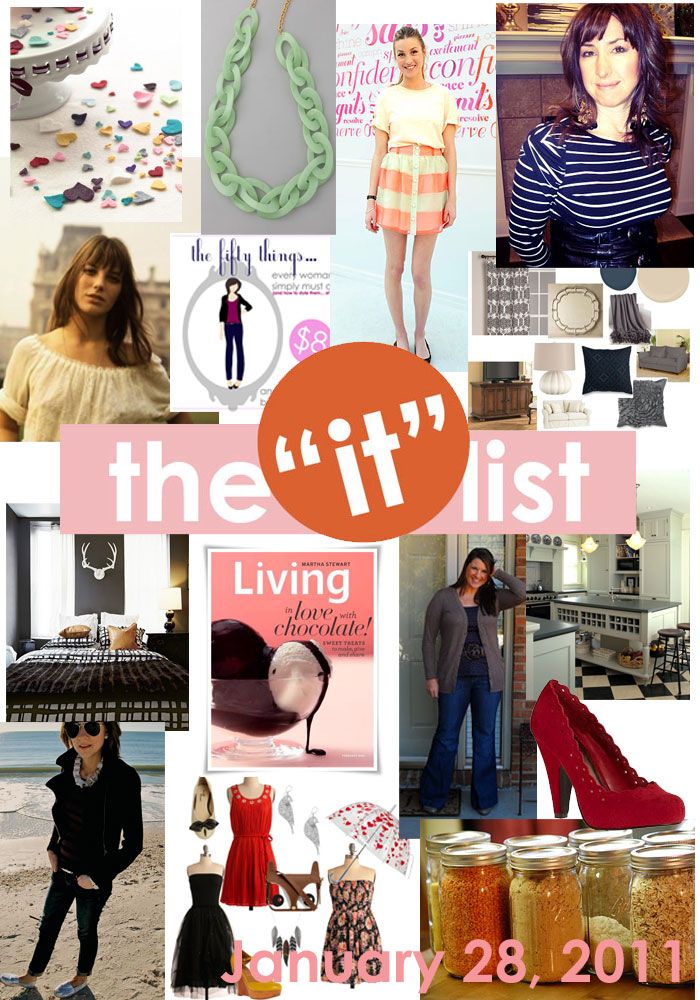 Happy Friday and welcome back to another endlessly inspiring IT list... there is truly something for everyone here, so get clicking!
the IT list is published weekly by jill of the good life for less... for more information on how you can be involved... click here!
Want to be sure you didn't miss a post from this week? Here they are! You can subscribe here.
*Pillows I love from Mason Moonbeam
*Dear Abby...a new series
*a little post about a guy from Detroit
*celebrating, dreaming, and still "Stylish"
*cupboards of shame: the great clean out